Things to do & see
The Lillskogen zoo
Karlstad, Värmlands län
Categories
To do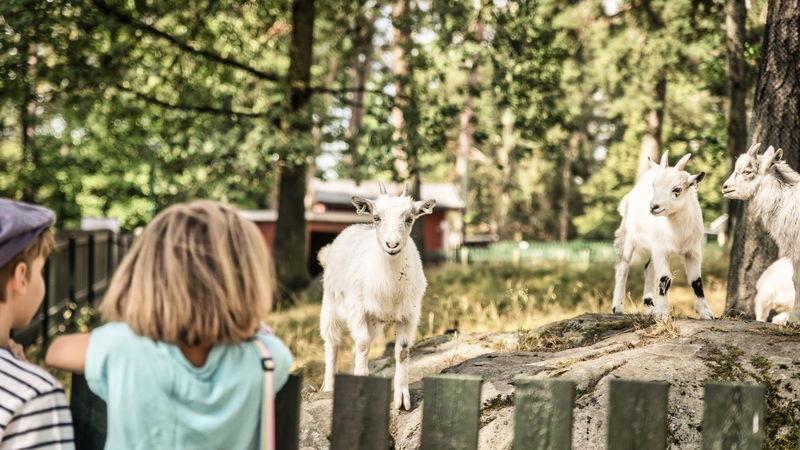 Mariebergsskogens zoo with Swedish farm animals.
Lillskogen is Mariebergsskogen's own little zoo, home to all kinds of Swedish farm animals, including adorable rabbits, little ponies, cute potbelly pigs, goats and calves. Chickens roam the Stallbacken yard freely and scratch in the gravel. The animal house for small creatures has polecats, guinea pigs, hamsters and rats. It also has exotic birds as well as aquariums of colourful fish from around the world. Ducks and geese swim around the duckpond. On cold winter's days, the animals are housed in the stables, where a warm welcome awaits visitors.
The animals at Lillskogen are looked after by students of animal care at Lillerud upper secondary school.
Opening hours: Stables: From 1st of May to 14th of September,every day 9 a.m. to 4 p.m. Pens: Every day 9 a.m. to 6 p.m.
Large parts of the park is accessible to wheelchair users. Some places in the parking lot near the main entrance is reserved for those with disability permits. Handicapped accessible restrooms are available at all locations except the stable-yard.